---
Drawstring Bag - Navy White and Gold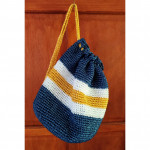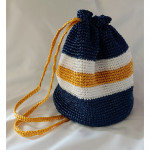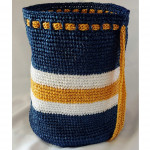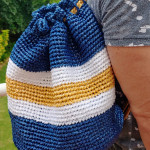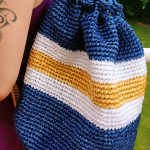 250.00 ZAR
http://moochick.com/drawstring-bag-navy-white-and-gold_130059
Hurry! Only 1 item left in stock.
This cool drawstring bag is hand made from recycled plastic. The clever design incorporates the drawstring to serve as the carry straps making it wearable like a backpack or over one shoulder. The plastic is light weight easy to keep clean - just rinse under cold water. Perfect for the beach, going poolside or even to the gym.
The bag base is 28 cm wide and the overall height is 35 cm.
All MOO Chick goodies are made to order therefore on confirmation of order turnaround time will be advised. For help on how to order please click HERE. For delivery information please click HERE.

http://moochick.com/drawstring-bag-navy-white-and-gold_130059
---